It is a delight to be able to write to you after such a seamless start to the school year. There is a palpable difference about College as we step forward into our new normal informed by some disrupted years and refreshed with familiar routines and expectations. Thank you to staff, students, and parents for all you have done to make things run so smoothly.

I am especially thankful that such effort has been made to respect our uniform and standards of presentation as the year has begun. As indicated earlier, this will be a strong theme this year as we remind boys of the privilege in wearing the 'stripes'. At the first assembly, I spoke of how our uniform links us to the past and paves a way for the future. Our blazer represents the protection of our virtues in how we act towards each other and how we are seen by the community of which we are a part.

As our uniform speaks to who we are, so too does the korowai that Head Prefect Ed Davidson and I wore at both our Mihi Whakatau and Prefect Induction Service this year. These treasures are very special to College and their story enriches our whakapapa in a very special way. It is timely to share their significance and meaning with our new families and to remind our current community of their importance.

The Executive Principal's korowai was gifted by the Parents' Association while the Head Prefect's korowai was presented by the Christ's College Old Boys' Association in 2020. This was a significant occasion in College history.

The korowai were specially created by Jared and Merenia Riwai-Couch and woven by hand by Heni Cook. During a ceremony in 2020, the korowai were blessed by Bishop Richard Wallace, the Māori Bishop of Te Wai Pounamu.

Each korowai is unique. The top row of black feathers signifies the mantle of leadership and mana carried by the Executive Principal while the black and white feathers represent every boy currently at College. The large black area of feathers represents the school faculty, and every teacher and member of staff giving service. The black and white feathers at the bottom represent our Old Boys – the foundation on which Christ's College has been built.

The top row of feathers in the Head Prefect's korowai signifies the mantle of leadership and mana carried in the role. The rest of the cloak is adorned with feathers representing every boy at College, past and present, who the Head Prefect serves.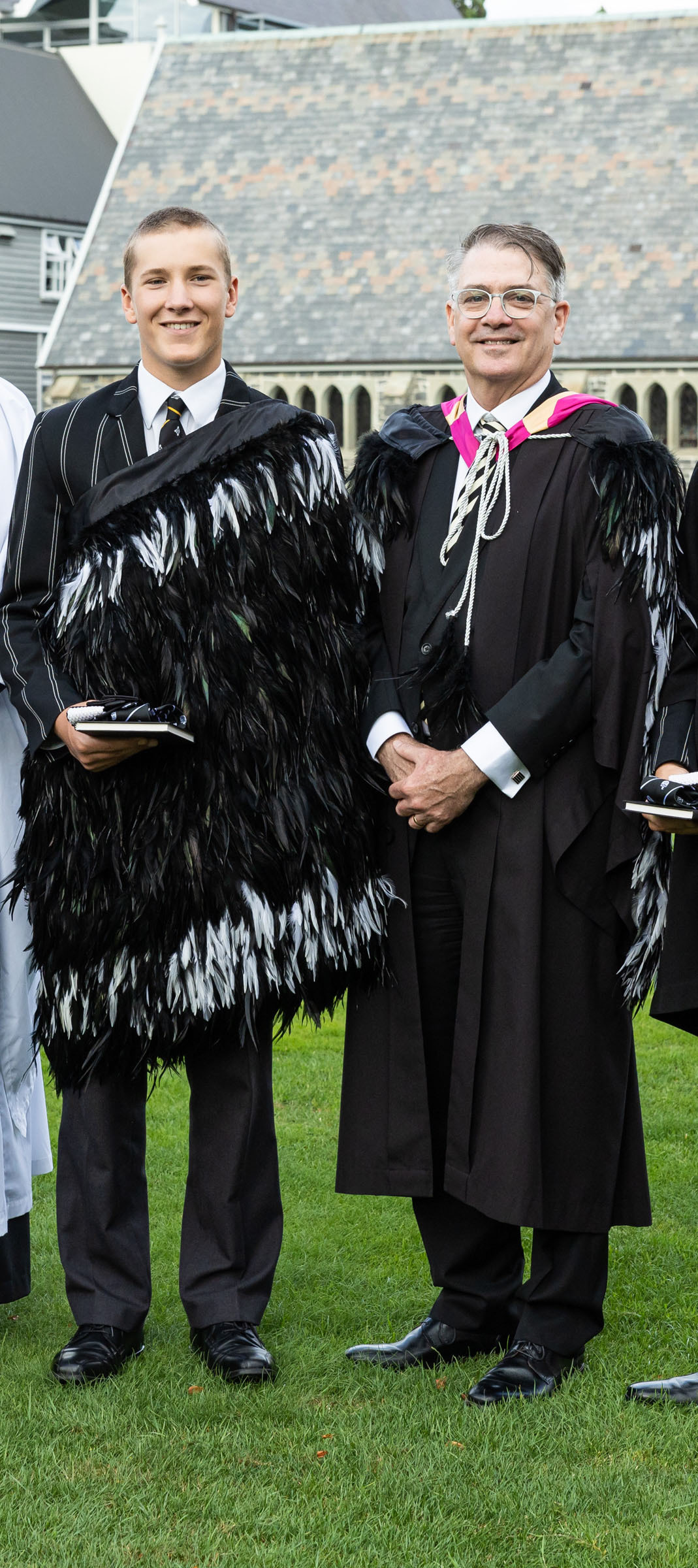 Read on